Services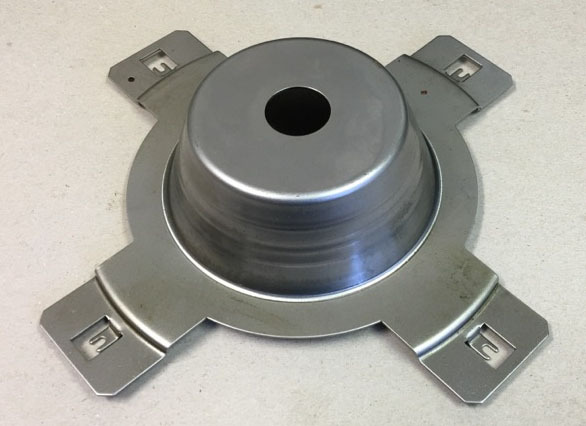 At Pinnacle Precision, all stamping is done in-house by our trusted technicians. Turnaround time is quick yet the finished product is professional, and both shipping and pickup can be arranged easily. There are no product minimums required; both small and large orders are accepted at Pinnacle Precision!
Our services include Stamping, Fabrication, Machining, Wire EDM and CNC Turning.
Our industries include (and are not limited to) Lighting, Industrial, Ag and Construction, Aerospace, Thermal and Heat Transfer, Water and Recreation, and Customer Displays. We aim to meet and exceed the satisfaction of all our clients, which is why most come back year after year for annual orders.
Materials used include steel, aluminum, stainless steel, copper, and bronze, and our stamping presses are 20 tons to 110 tons. Both sheer and form services are available, and we have 'Cut to Length' capabilities for our clients.
We have a custom designed computer system that controls everything from customer requests for quotes, purchase order processing, costing, and evaluation of all internal processes. Using our advanced technology, we can assemble components in all sizes and shapes. Talk to our engineers about your stamping design today!