About Pinnacle Precision Technologies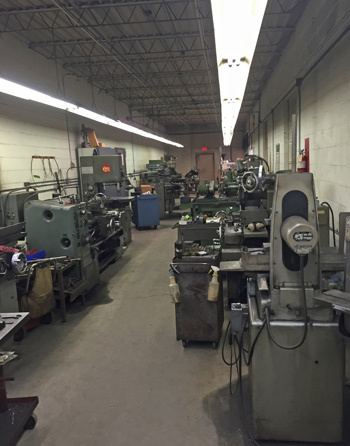 At Pinnacle Precision Technologies, our mission is to supply low cost, high-quality precision stampings. Coupled with state of the art equipment, Pinnacle Precision holds the capabilities to supply parts to a wide range of industries and markets throughout North America and worldwide. At Pinnacle Precision, we specialize in Stamping, Fabrication, Machining, Wire EDM and CNC Turning. We can handle both low and high volume projects, always providing the upmost expertise.
Pinnacle Precision has been providing stamping services since 1953. We serve a wide range of industries including Lighting, Aerospace, Thermal and Heat Transfer, Agriculture, Construction, Industrial, Water and Recreation, and Customer Displays using a wide range of materials including steel, aluminum, stainless steel, brass, and copper. We are located in Wisconsin and have a long history, an excellent reputation, and a solid loyal customer base.
Our employees handle each project with a mindset of perfection. We like a challenge! Our beliefs are to "close the gaps between what we say and what we do." Therefore, we take our clients very seriously! We have a laser-like customer focus, keeping our clients at the forefront of our minds. Every job is our best job!
Our quality policy is as follows: Pinnacle Precision Technologies management and employees are committed to excellence in all that we do. We continually improve customer satisfaction by providing products and services that meet or exceed the customers' expectations for quality, delivery, technical support, and value. We are dedicated to continuous improvement in every aspect of our business.
Equipment and Capabilities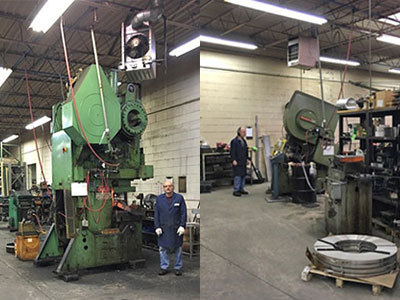 We have eleven, open back, inclinable presses.
| | | |
| --- | --- | --- |
| Two | 110 ton | Federal |
| One | 75 ton | L & J |
| Two | 80 ton | Press Rite |
| One | 75 ton | Minister |
| One | 60 ton | L & J |
| One | 60 ton | Perkins |
| One | 45 ton | Niagra |
| One | 32 ton | Minister |
| One | 20 ton | Perkins |
Seven machines are equipped with automatic material feeders and straighteners capable of accepting material twelve (12) inches wide and up to 3/8 inches thick.
Secondary machining and fabricating capabilities include:
TIG/MIG Welding
Projection Resistance Welding
Deburring and Burnishing
Drilling, Tapping, Reaming, Boring, Turning
Component Assembly and Packaging
Behringer Precision Band Saw
Cincinnati Brake Press
Contact Pinnacle Precision today to provide your company with superior quality and support.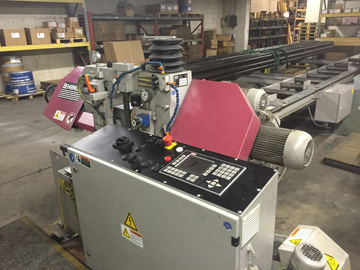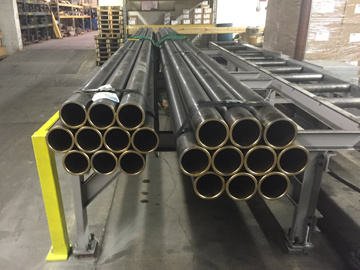 ​